Building World-Class Leaders One Conversation At A Time
Paradigm 360º specializes in the use of the industries top leadership assessments and trainings. The Everything DiSC Suite is a powerful tool that encompasses various products designed to build leadership culture across any organization. Everything DiSC is not a test, it's a personality assessment. This research-validated model helps you understand yourself and others, saving you time, energy, and money. Better employee communication means efficiency on both individual and company levels.
Everything DiSC is the best DiSC personality assessment available. We made sure of it.
PXT Select™ makes the very human decisions about hiring simpler and smarter. With innovative selection and employee assessment tools, PXT Select empowers organizations to make smarter hiring decisions by providing them with actionable data about candidates. Powered by the latest in assessment technology, PXT Select drives several follow-up reports. The data from the PXT Select suite of reports helps organizations effectively select, onboard, coach, and develop people they employ now and in the future.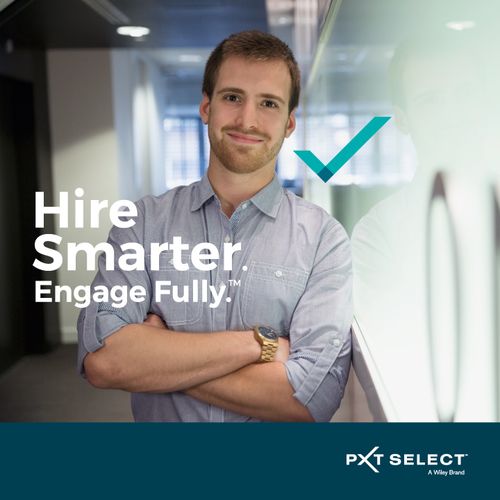 The Five Behaviors Of A Cohesive Team
The Five Behaviors of a Cohesive Team™ has a simple goal: To facilitate a learning experience that helps professionals and their organizations discover what it takes to build a truly cohesive and effective team. The Five Behaviors profile, which provides both individual and team feedback, is grounded in the model described in The Five Dysfunctions of a Team, the internationally best-selling leadership fable by Patrick Lencioni. With this program, participants will learn how, as a team, they score on the key components of the model: trust, conflict, commitment, accountability, and results. Additionally, the program is powered by Everything DiSC®, a model that helps individuals to understand themselves and others better. Using these results, participants will be able to create a better, stronger team.
View the Downloadable Sample Assessments
Paradigm 360º is excited to bring exciting topics on leadership, entrepreneurship and personal development. We are please to have access to some of the top leaders in the country who are willing to share their expertise and teachable moments throughout their career.
Career Coach Training Certification
The ACT Program is an in-depth, 15-week program designed for those who desire to use coaching practices in their current role. It employs a combination of two one-day workshops, eight tele-class training sessions, and eight personal coaching sessions with a peer coach and/or coach trainer, to create personal transformation in the lives and career pathways of the trainees.

Corporate
E-Learning Platform